Family tradition
A journey through generations
Bedin is rooted in over 70 years of winemaking tradition, passed on from father to son for four generations. Our story is one of decades of craftsmanship, dedication and love for our land. We like to think of it as an ongoing journey...

First generation
The Origin
Our story begins back in 1948 when Giacomo Bedin purchased the family estate in Cornuda: a gentle south-facing slope overlooking the monastery of "Madonna della Rocca", the village's main landmark.
Inspired by his own father Giovanni who was a passionate vine trainer at the beginning of the twentieth century, he planted his first vineyard with homegrown vines.
His vision was to craft a fine wine to enjoy with family and friends. In retrospection, that was very the first step of a journey that would take us way, way further...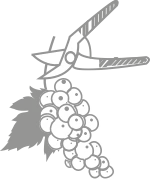 Second generation
The Pioneer
A few decades after, his son Giovanni stood out as a pioneer of the local wine producers and ambassadors by helping establish the "Mostra del Vino" in Cornuda: a wine-centered local festival whose ever growing popularity promotes the wine and food excellence of the Colli Asolani and keeps cementing the bond between producers.
Over the years, Giovanni planted more vines across several separate sites along the south-facing slopes of the Colli Asolani and made sure his sons grew-up with a genuine dedication for the family vineyard.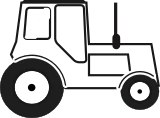 Third generation
The Focus
With the next generation taking the lead, Bedin drove a stake into what is now a world-class Italian DOCG wine region.
While it was understood that good wines could be made, Enrico and his brothers Denis and Damiano felt that sparkling wines had significantly more potential and bet determinedly on Glera grapes by investing on new vineyards as well as winemaking equipment in order to make Prosecco our core production.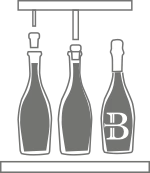 Fourth generation
Present and Future
Since then, Bedin Prosecco has gone to achieve international acclaim, winning awards from prestigious competitions and finding its way to on-trade and off-trade distribution in over 30 countries around the world.
With a fourth generation now involved in the business, we stand out as a modern, expanding winery with ever growing commitment to raising quality and crafting delicious sparkling wines that capture the essence of the Asolo terroir, tradition and lifestyle.